Show #1 in Minneapolis, MN at Gallery 360
Back from the quick weekend trip to MN for the show opening at Gallery 360 (the show will run through Jan 13th) and on to preparing for 2 more upcoming shows, the scarf bundling and ornament stitching are continuing full speed ahead.
I just shipped off a box of 16 eco-dyed and black discharged/screen-printed silk scarves and 15 holiday ornaments for the Holiday "Handmade by Us" sale and party in Saint Paul, MN.
This show opens this Thursday and runs through the weekend, so if you're in the area and looking for something cool and handmade, stop on by – should be a really cool event with over 20 artists participating this year.
Show #3 in Fort Collins at our very own Hanna-Hooly Studios
Please save the date, mark your calendars, and stop on by for our 3rd Ever Annual Hanna-Hooly Holiday Open House party on Saturday, Dec. 8th! (That's 11 days from today!)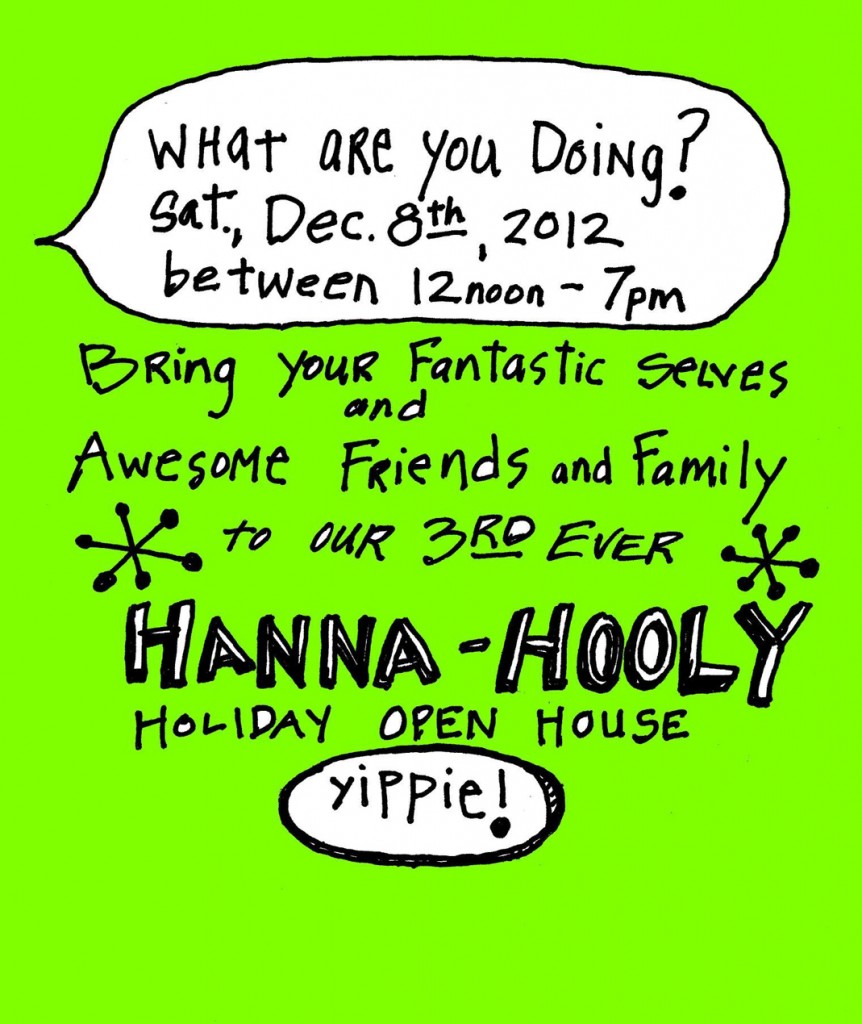 We will have an abundance of new artwork, scarves, pillows, holiday ornaments, trees made from trees, snacks & libations, an awesome kid's craft table, and general good holiday cheer to share with one and all.
These photos are a small sampling of scarves I'll have available at our Open House event.  More previews to follow in the next several days!