My first home in New York City was a shared loft space on the north side of the Williamsburg bridge.  I rode the subway into the city and back each day for work, and walked under the bridge to get home where I was frequently greeted by abandoned stolen cars, usually stripped of their wheels and often set on fire.  (Williamsburg was a different place back then in the early '90's.)
From the window of my studio, the bridge traffic was my movie.  For hours I studied the shapes and lines of the bridge and the buildings beyond it.  There was something comforting in the strength and solidity of that structure, especially as my own existence seemed so day to day.
I jumped at the chance to move to the East Village when through a friend, I found a "deal" on my own studio apartment which had been abandoned – hadn't been lived in for 20+ years (save for the homeless who had climbed through the broken windows to seek refuge) – and I agreed to fix the place up while living there, in exchange for a reduced rent.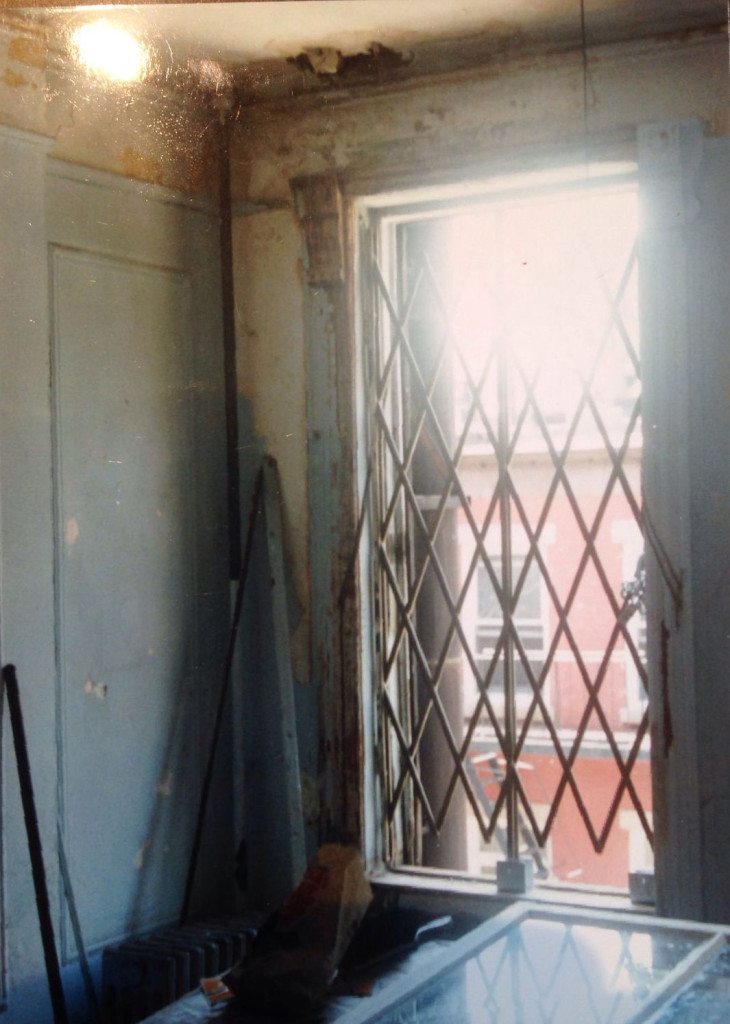 Finally, I had arrived – I was a young artist living in Manhattan!  Never mind I was advised to install locking window "gates" (which I procured and schlepped home on a dolly from a lower east side junk yard) as a safety measure, along with new window panes.  The entire space was less than 300 Sq. Ft. and it took 20 gallons of spackling compound to fill in the holes in the walls and ceiling.  But the place was mine, all mine.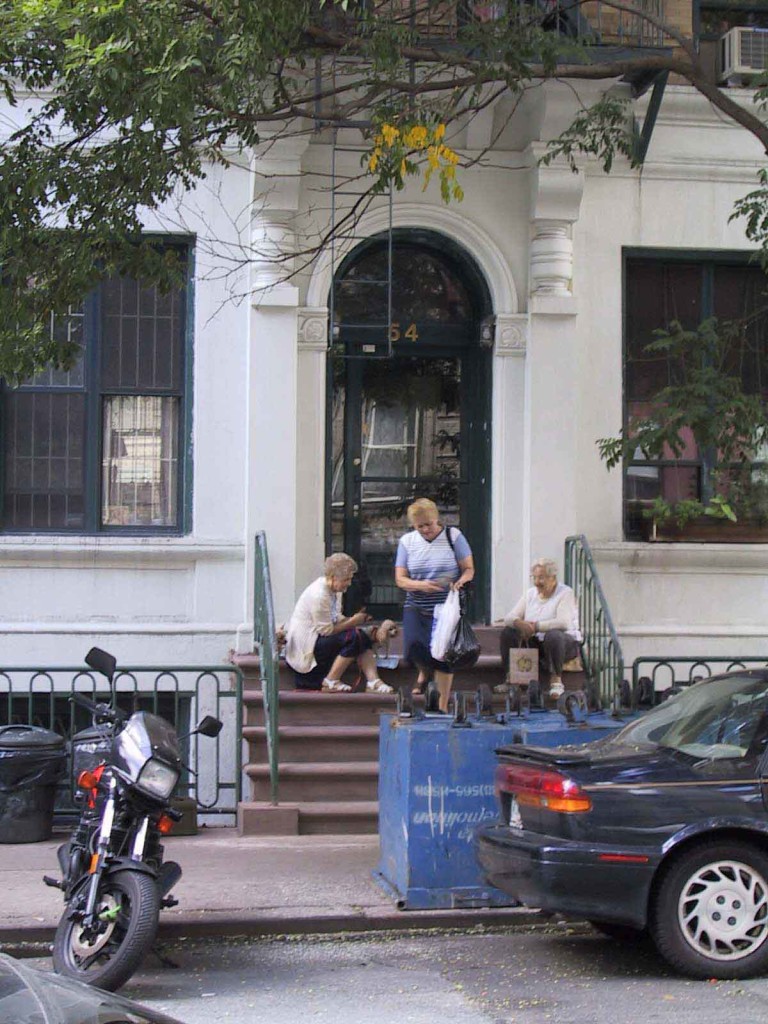 The facade of our building seemed so plain given all the colorful characters that lived within.  My neighbors were either older Ukrainian's that had lived there for decades, or other young artists finding their way.  I loved being able to walk to work, taking different routes to see the visual array of iron railings, fire escapes, and pieces of sky framed by the groups of buildings all lined up together.
All of these memories informed my recently completed piece, "City Lines".  It is a dye drawing on cotton, stitched and mounted to a stretcher frame.  This is one of 15 of my textile painting pieces that are included in a 2 person show I'm doing with Barbara Gilhooly which opens this coming Saturday, May 16th, 3-6pm at Palette Contemporary Gallery in Albuquerque, NM.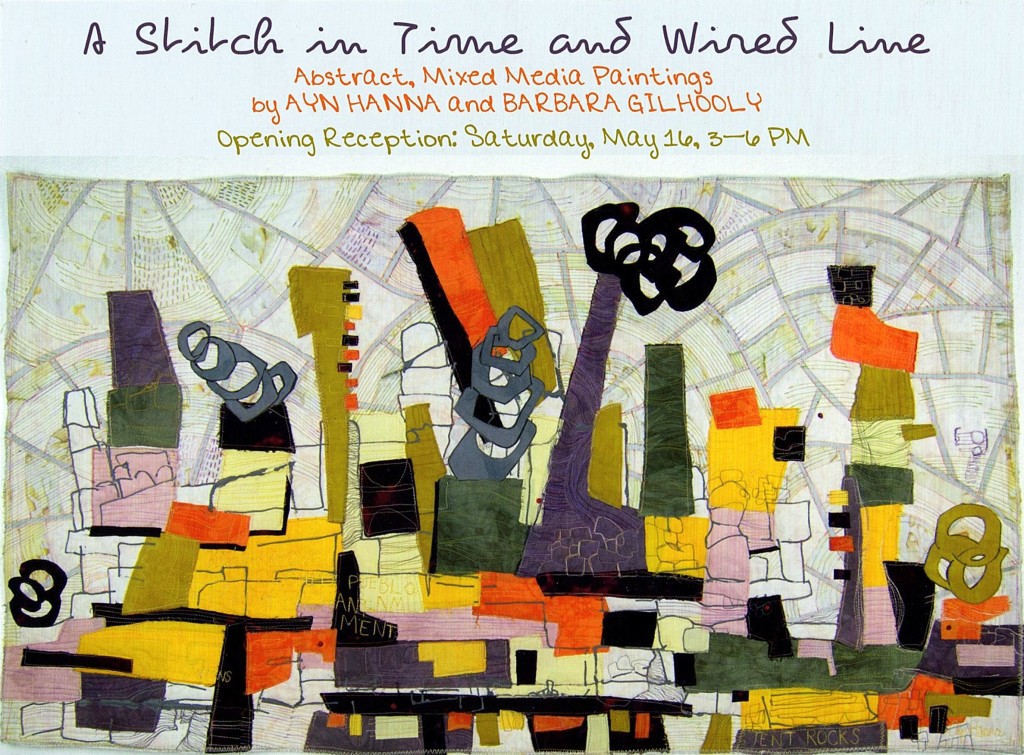 What a time it was, living in NYC as a young artist.  And now I love being back in CO.  I actually love both the big city and the mountains, for very different reasons.  The postcard image above is "LineScape #29 (Tent Rocks)", based on my memories of that special place.
Please join me this Saturday for the show opening if you can – you'll be able to see "City Lines" and "Tent Rocks" in person and if you can't make it to the opening, the show will be up through June 22.